RIDING LESSONS HERE AT A RANCH HORSE
We Offer Beginner Horse Riding Lesson For Young (5 years and up) And Old.
Before you learn how to ride, you will learn how catch, tie, groom and lead your horse. These are essential skills that help you learn to understand horses, stay safe and increase your enjoyment.
After learning how to catch, leading, tie and grooming skill, it's time to learn how to saddle and bridle your horse. It's very important to learn where to put your saddle. This is very important because improperly saddling a horse can cause sores or wounds.
With your horse waiting, groomed and saddled up ready to ride. You will learn how to mount and sit correctly in your saddle. You will learn how to walk, trot and lope with out strips so you can learn how to get a good seat and balance. Once we master those skills we can go on a trail rides.
Equipment you will need to bring or wear.
Helmet
Boots
Jeans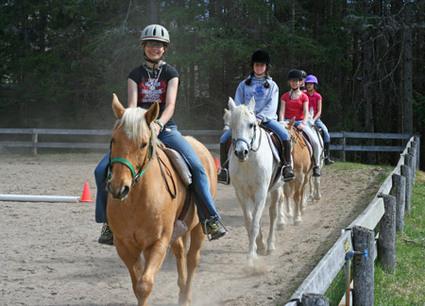 ---
Group Lesson? sorry we are not offer any group lesson at this moment, but if you want to learn together with your family/friends, then we can arrange that.
---
WE OFFER 3 PRIVATE LESSON PACKAGES TO SUIT YOUR NEEDS
Purchase Single Lesson one hour lesson $40.00
Purchase Five Lesson one hour each $35.00
Purchase Ten Lesson on hour each $30.00